Honestly, i like living in a condominium somewhere in Metro Manila. Presently, i could not tell which is specifically the best place for me. A condo situated in a street which has less traffic is really good.
I personally prefer a condo located in the city than a single detached house in a subdivision. Ever since i was a kid, living in the city was my dream.
A two bedroom condo would probably be feasible. One room for me and my future wife. The other room would be for visiting family or relatives or could be for my future children. But i surely don't have any problem if it's three or four bedroom condo.
The brochures or flyers that i received from real estate marketers, i kept them all for "future uses."
Presently, i'm staying in a studio type room in Pasig City, still a part of Metro Manila.
Photos stolen from Island Properties.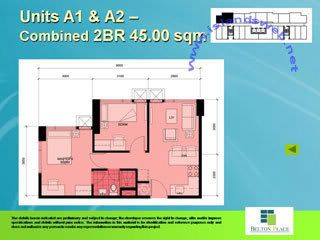 The following are websites about condominiums in Metro Manila:
http://www.condominiumsph.com/
http://www.manilacondos.ukf.net/
http://www.islandsproperties.com/
http://www.investph.com/viewpix.asp